Anfield – where the Liverpool magic happens
Anfield, the home football stadium to Liverpool Football Club with a staggering capacity of 53,394 and over 90 million fans around the world.  Liverpool is a special club with a lot of history and despite many losses Anfield has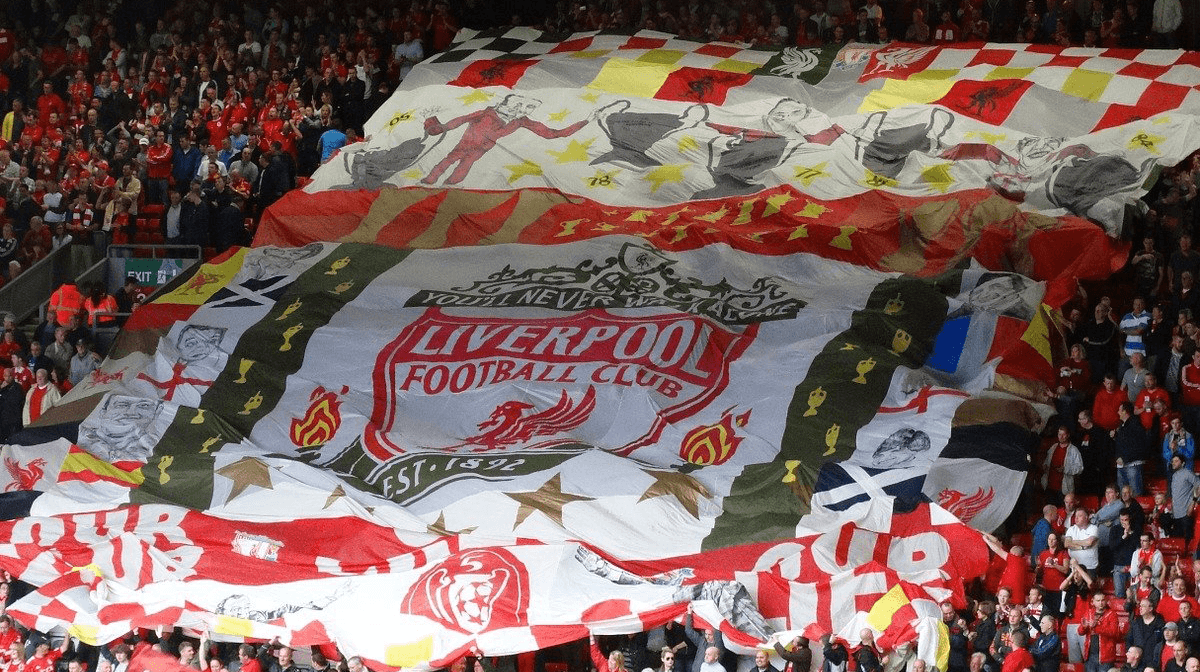 Anfield, the home football stadium to Liverpool Football Club with a staggering capacity of 53,394 and over 90 million fans around the world. 
Liverpool is a special club with a lot of history and despite many losses Anfield has had some of the most extraordinary comebacks in football history. Unfortunately, Liverpool lost the Champions League Semi-Final to Real Madrid 3 – 1 on aggregate but here's my top 3 comebacks. 
2016 Europa League
 quarter-final, Liverpool 
vs 
Dortmund
An amazing night at Anfield, as Liverpool met Jurgen Klopp's former club Borussia Dortmund. Something special and amazing in front of the Kop was expected to happen. 
After an amazing night at Germany with the game ending 1-1 Liverpool had the away goal advantage. However, shortly after the game started, they saw themselves 2 goals behind the German side; they now needed 3 goals to go through which seemed impossible but with an early goal in the start of the second half, anything was possible. 
57th minute Marucs Reus scored a beautiful goal as it flew into the bottom right corner. Liverpool had fallen behind once again, needing 3 goals in less than 25 minutes. 9 minutes later, the Little Magician scored from outside the box which now meant the home side were 2 goals away from the semi-final. Liverpool was in the rhythm as they managed to pull another goal out the bag as Sakho scored a powerful header from close range. Anything could happen. 
Despite the score line reading 3-3 Dortmund would have gone through on away goals. This was painful to see as Liverpool played extremely well football, they deserved to go through. With the final couple of minutes to play Milner lofted the ball in the box which was perfectly placed for Lovern who scored a wonderful header seeing his side through. 
2019 Champions League semi-final, Liverpool 
vs 
Barcelona
An amazing night at Anfield, where Liverpool did the unthinkable. I still remember this game as if it were yesterday. 
Liverpool were 3 goals down with no away goal to play in their advantage. They knew they had to do something big but with no Salah and no Firmino this seemed impossible. 
The Kop roared relentlessly as they inspired and encouraged Liverpool to do the unthinkable. 7 minutes in and Divock Origi with a right-footed shot from the centre of the box as Ter Stegen is unable to keep it out. However, this was not enough to win, they needed to something more. 
Second half begins and 9 minutes in midfielder Wijnaldum scored an amazing goal which now saw Liverpool 1 goal behind the Spanish Champions. 122 seconds later Wijnaldum scores a beautiful header which now saw Liverpool neck and neck with Barcelona. 
The final 11 minutes of the game and Liverpool have a corner. Liverpool took an unusual approach as Trent and Shaqiri swapped places. Klopp turns around getting his substitute ready. Trent catches the visitors napping as he sees Origi with oceans of space in the middle. 
Liverpool 4, Barcelona 0, 4-3 on aggregate. Anfield erupts! 
20
05
Champions 
League
 Final
, Liverpool 
vs AC Milan
Although this historic moment did not happen at Anfield it would never have happened unless they beat Olympiacos in the group stage. Within a minute of falling behind as Rafael Benitez's side had a chance as substitute Florent Sinama-Pongolle netted from close range. Liverpool now needed 2 goals to progress in the competition. 10 minutes left and they have done. 
However, this miracle did not stop here at Anfield. The most dramatic game in the history of football. The miracle of Istanbul. 
Liverpool was 3-0 down at half-time and needed to do something special. Rafael Benitez must have said something inspiring during half-time as the score line had changed quickly. This was one of the fastest comebacks ever as Liverpool scored 3 goals in 5 minutes. 
After a goalless extra time, the game had gone into penalties. Everyone felt the pressure as Liverpool scored their first 2 penalties seeing AC Milan miss. This meant Liverpool had a 2-goal advantage. However, Jon Dahl Tomasson scored reducing the gap by 1 goal. Liverpool had missed their 3rd penalty and Kaka scored which meant they were now level. However, hope was not lost as Smicer restored their lead – it was 3-2. 
Shevchenko steps up. Places the ball down and looks at Dudek directly in the eyes. Hearts racing. He runs up and strikes the ball straight down the middle, Dudek just saved the penalty which meant Liverpool were crowned Champions. They won their 5th European Cup. 
YNWA – You'll Never Walk Alone